Padel Montenegro is the first company in Montenegro that imports and assembles Padel courts, Padel equipment as well as the promotion of Padel sport, which has become a worldwide phenomenon due to its dizzying popularity.

If you are interested in using our services and join the fastest growing sport in the world, get in touch! padelmontenegro@gmail.com

Who are the people behind Padel Montenegro?


Srce Padel Montenegra su njegovi osnivači Damjan Danilović i Vjekoslav Pasković. Kao vrsni vaterpolisti koji su cijeli život posvetili sportu, danas žele da kroz Padel promovišu sportski stav prema životu i zdravu fizičku aktivnost širom Crne Gore.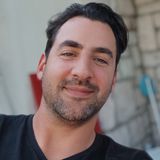 Damjan Danilović
Damjan started playing water polo at the age of 9 in the "Primorac" team from his hometown of Kotor. At the age of 15, he also played for the first team. He built his professional career in the clubs "Jadran", "CN.Marseille", "Budva Riviera", "Acquachiara", "CC.Ortigia", "Nuoto Catania". He is a multiple winner of national championships and cups, crowned with the Gold Medal in Malaga in 2008. Today, Damjan lives with his family in Kotor and wants to spread his sports spirit and love for sports throughout Montenegro.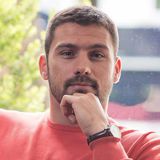 Vjekoslav Pasković
Officially, the best athlete in Montenegro in 2009, Vjekoslav Pasković, made his first water polo steps in his native Tivat, starting an impressive career that continues today. He is a member of the national team of Montenegro and won a gold medal at the European Championship in Malaga in 2008. As a standard member of the national team, he competed in the Olympic Games on three occasions (Beijing 2008, London 2012 and Rio de Janeiro 2016). He played 224 games for the national team and scored 172 goals. Vjekoslav is a great supporter of a healthy lifestyle in every sense, which is why he decided to bring a new sport to Montenegro that everyone will enjoy, regardless of age and form.
Take a look at our image gallery
Padel - feel the summer vibrations!

Experience why Padel is a sport NO.1 this summer, book your Padel court today!